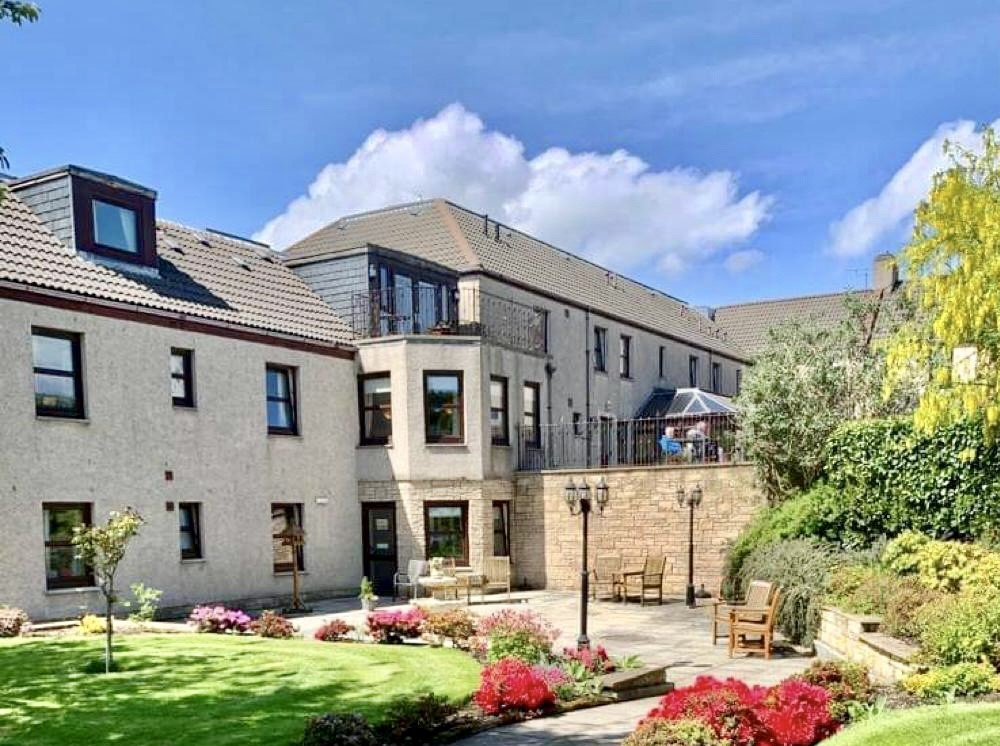 Orchardhead House is a fine custom-built care home for older people. Care and consideration in the design enables our Residents the freedom of movement to enjoy a true Home from Home. We are able to combine outstanding facilities with a high standard of professional care. We are inspected by both the Care Inspectorate and the Health and Social Assurance team. The Inspection Reports are available on request, alternatively by clicking on here.
We highly recommend that you visit to appreciate our high standards and experience the homely atmosphere. Our staff will be courteous and attentive ensuring your visit is both informative and enjoyable.
We know that making future care arrangements for your loved ones is difficult and one of the most heartfelt decisions for you and the family. We are confident that once you visit and experience the homely feel that Orchardhead has to offer you will leave feeling more positive and this decision will be a little easier for you.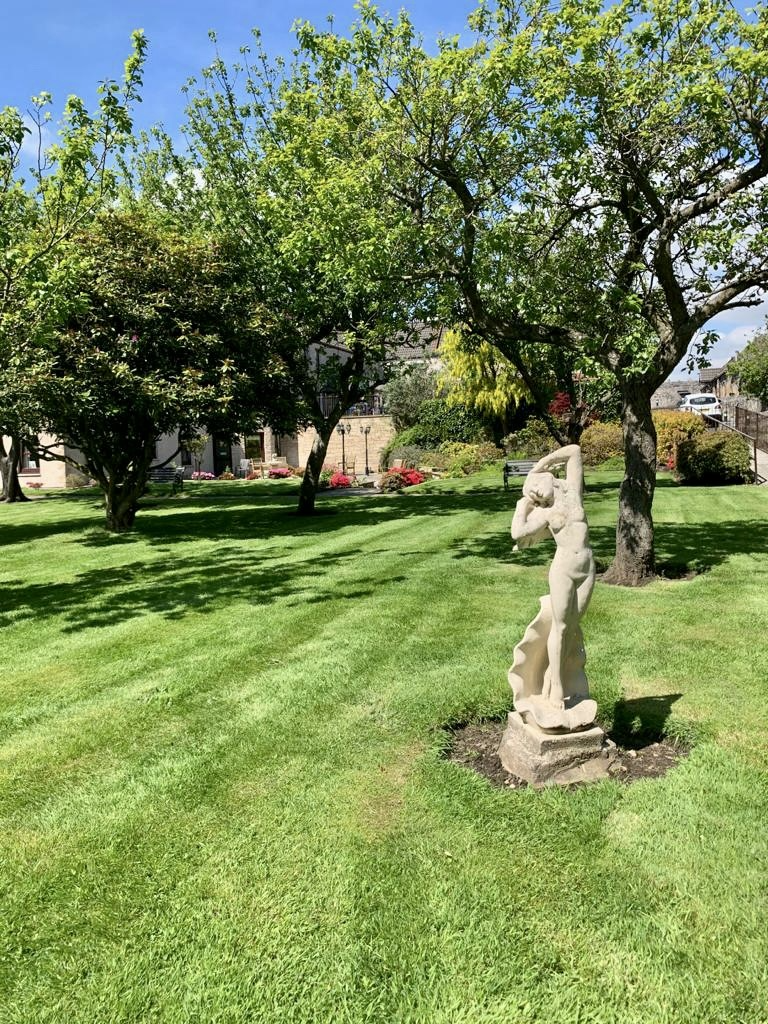 As a family run home, we have more freedom to create the kind of homely, close-knit environment we'd want our own relatives to live in. Our home is run on family values and the dignity and comfort of our residents are our highest priority. Because we are a stand-alone home, we believe staff and residents get to know each other better receiving personalised care to maintain more of their individuality and independence. The most important principle of our service is that we offer a home to the people who live here. Our experienced team of attentive staff try to make everyone feel completely at home.
Residents are encouraged to make use of the extensive secluded grounds which includes hard and soft landscaped areas in the garden and Orchard. We also have a Summer house and Gazebo for your comfort.
It is a huge weight off the minds of myself and my siblings knowing that our beloved mother has found a new home that has put a smile on her face. A big thank you to everyone involved.
Having watched my mother seamlessly slip into Orchardhead House, I wouldn't hesitate to recommend others to relocate there. Not only are the facilities top class, the staff excel in their approach to the residents.
My mother moved into Orchardhead House recently and it gives us huge comfort to know that she is safe and well cared for. The staff are lovely, always there with a smile and quick to address any requests/concerns. She seems to have picked up reflecting the standard of care. I would happily recommend Orchardhead House.
We chose this care home for my mother (aged 92), she had dementia, was getting frail and unable to cope in her own home. What a tremendous help and blessing she experienced in moving to Orchardhead House. The very best of comfort and care. The staff not only cared for mum but also cared about family. We were amazed at the patience, attention, personal care, hygiene, food standards and choices, activities etc. Really quite brilliant…
My mother was a resident of Orchardhead House for over 9 years. Throughout the entire period, I have nothing but praise for everyone there, who work hard above and beyond to provide the best service, support and experience for the residents. Orchardhead House is I believe based on almost a decade of experience the best care home it is possible to get. Others should aspire to reach this level.
Orchardhead House has been home to my grandmother for almost a decade and in that time they have been exemplary in her care. All of the staff are friendly and treated my grandmother like a family member. They provided care above and beyond the residential home status and she was cared for with respect, dignity and love. I would have no reservation in recommending Orchardhead House to any resident or family member.
Our experience of Orchardhead has always been positive. Mum-in-Law has spent 3 happy years here and we have placed Mum in their excellent care. The staff are all very experienced and caring, and made Mums' transition as painless as possible. The management and staff have also supported my sister and I in what was an incredibly difficult time, but Mum is safe, clean, entertained on 24-hour basis.
I am so impressed with the care my aunt gets. She has nothing but praise for the staff and so thankful to them. The home puts the residents first and foremost and looks after them admirably. Thank you Orchardhead